HOJAGIRI DANCE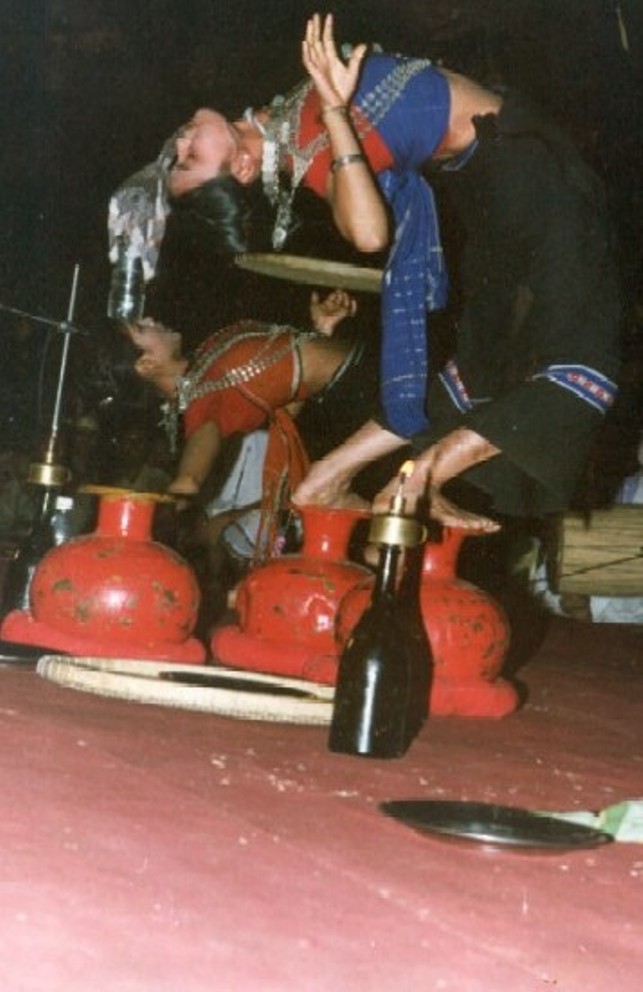 Hojagiri dance is one of the famous dances of Tripura. The dance is performed on the occasion of HOJAGIRI Festivals or Laxmi puja, held in the following full moon night of Durga puja. generally after 3rd day of Dashera. The Goddess Mailuma, (Laxmi) is worshipped with full reverence and devotion on this day.
The dance is performed by only women, of about 4 to 6 member in a team. The Riang clan of Tripuri people performs this dance and they are very expert. The male members participate in singing the lyric, playing the Kham, Sumui. The women also form the team of chorus, in the singing group. The lyric are very simple but dance is unparallel with the lyric of Hojagiri dance.
The ancillary logistics required for the dance are, a BALING, which is a wide circular rice cleaning article made of cane, a pitcher, or kalash, a bottle, a house hold traditional lamp, a plain dish, a handkerchief for each performer.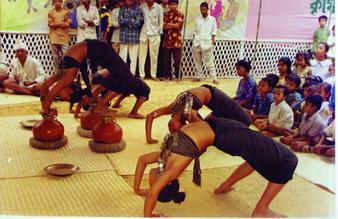 One has to under go an extensive training and rehearsal for this dance. It is slow hip and waist maneuvering dance. It takes about 30 minutes to finish the sequence of Hojagiri dance. The whole of the Huk or Jhum cultivation is exhibited through this dance. To that extent it some how symbolizes like that of Hukni dance, but the rhythm and sequence are totally different. This dance is world famous and had been performed in may international folk cultural programme.
Sangeet Natak Award on Hojagiri Dance:
One of the exponents of Hojagiri Dance of Tripuri people is Sh. Satya Ram Riang. He had devoted his life in the promotion of Hojagiri dance, he had established a school, where he is teaching young people to learn one of the most celebrated and famous dance of Riang tribe. Sh. Riang was awarded with Sangeet Natak Academy Award by Government of India for his relentless effort, to preserve and promote the Hojagiri dance, in India and abroad.